ABOUT
INFINITY
We build marketing campaigns that empower tech companies to be self-sustainable in their growth.
WHAT WE DO
At Infinity Marketing Group, we're all about helping your tech company grow as far and as fast as possible.
Our marketing clients love us because we know how to make every dollar work efficiently, and we optimize our plans to the individual client's strengths and needs. No "one-size-fits-all" cookie cutter strategies. We test, we tweak and we make sure every step in your digital marketing strategy is running as effectively as possible.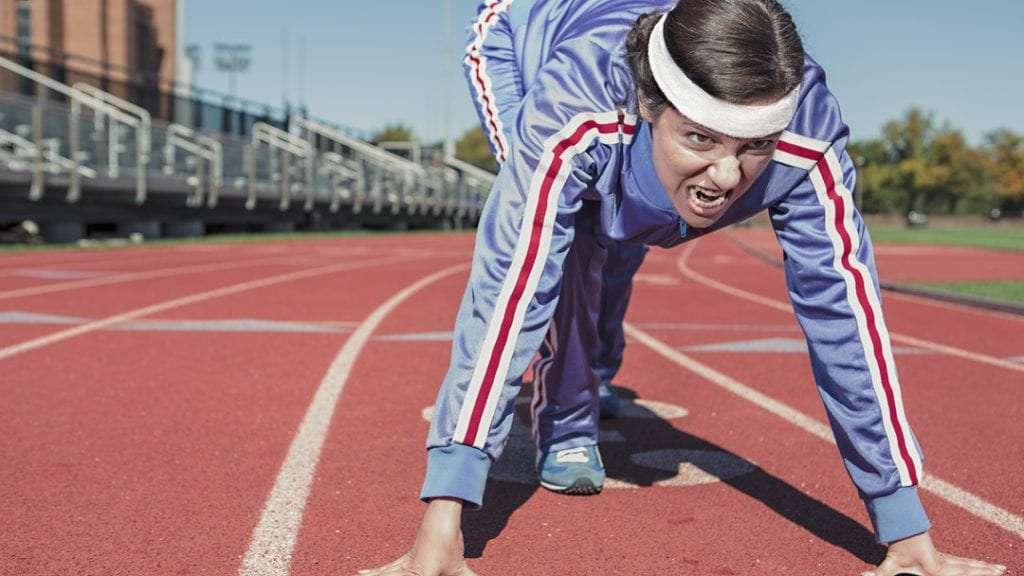 OUR MISSION
At Infinity we believe in creating self-sustainable marketing solutions. We believe if an agency does their job right, you won't need them forever. We create infrastructure, strategy and execution that empowers technology companies to cut the cord with their marketing agencies. (Yes, even us!)
We are Infinity Marketing Group and we're here to help.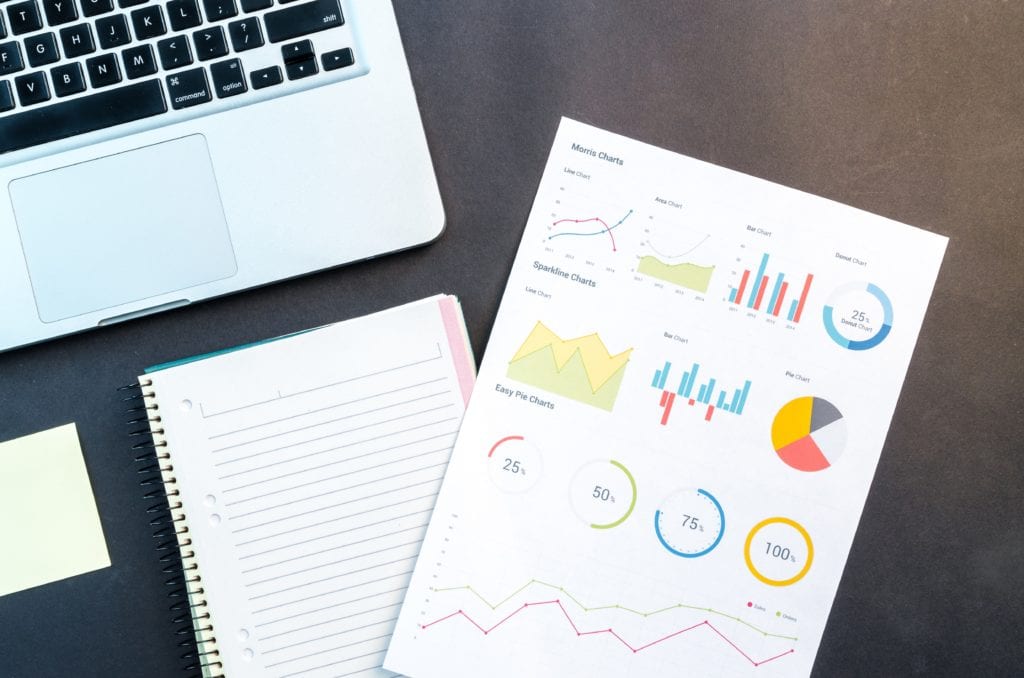 HIRE US TO FIRE US
Every digital marketing strategy is designed with the goal of self-sustainability in mind. Our goal is to get your company's marketing up, optimized and automated within 12 short months. You let us know what you want to accomplish and we'll create a roadmap to get you there. At the end of our 12 months, you should have a working methodology that runs so smoothly, a fresh college grad could manage it.
We're SO confident in this, we'll even train your new employee the last 2 weeks of our agreement so they can take over completely if you so choose.
BACKED BY FACTS
Best of all, we don't just believe our method works: we back it up with facts. Our campaigns are tracked and analyzed so that we can know, without a doubt, what's working and what needs improvement. A stagnant strategy suffers, so we're constantly assessing our methodology to prove, in hard numbers, that we're offering our clients their biggest possible marketing impact.
If you're ready to work with a digital marketing agency that knows the tech industry and can turn your business into an effective marketing machine, drop us a line. We can't wait to get started!
YOU HAVE AMBITION.  WE HAVE A PLAN.
THE TEAM AT INFINITY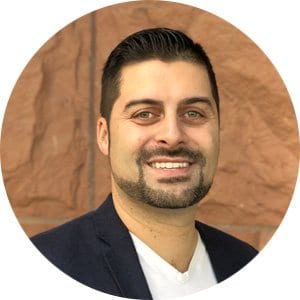 Jason Granger | CEO  
After over a decade serving as a senior marketer for corporations, Jason decided to launch Infinity Marketing Group in 2011. He finds particular joy in empowering small-to-medium sized tech companies to grow their business and find a voice online. Jason is a passionate and skilled marketer who takes pride in Infinity Marketing Group's ability to deliver the best experience for its clients.
Growing up in Silicon Valley left Jason with a strong impression of the importance of technology in business and innovation. This, combined with a degree in Psychology from University of Colorado at Boulder, led him to hone his expertise in consumer psychology and digital marketing support for the tech industry. When not meeting with clients, Jason can most often be found traveling, snowboarding, skydiving or (most importantly) spending time with his daughter.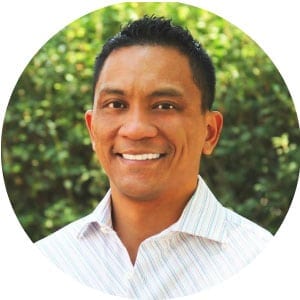 Ryan L. | Director of Marketing  
Ryan is originally from St. Louis, MO area, where he attended Saint Louis University and received his Bachelors in Business Administration with a concentration in Marketing. He moved to Denver, CO in 2015 where he received his MBA from the University of Colorado.
A visionary, forward-thinking marketing specialist offering over 16 years of progressive growth, Ryan has outstanding success streamlining operations for industry leading companies. Excellent negotiation and relationship management skills with the ability to inspire teams to outperform expectations is something that Ryan does best.
Ryan has a proven record of delivering success in a fast-paced, growth-oriented, highly competitive environment. And speaking of success in fast-paced competition: Ryan played competitive soccer for several months while living abroad in the UK.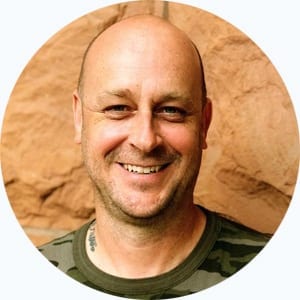 Tai Kahn | Website Department Lead  
Tai is a life long digital creative; with the ability to conceptualize, create, execute and communicate. He has a very versatile skill set of graphic design, web development, user interfaces, video and photography. Tai also has over two decades of real world business and production experiences; ranging from start-ups to Fortune 100 companies.
When not in front of a computer Tai enjoys bike riding, music, the mountains and local photography.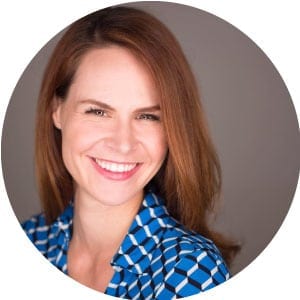 Georgia N. | Senior Web Designer  
Georgia is a former business development executive with a multitude of accomplishments including more than doubling the revenue for a former company in 3 years, and tripling the locations for another. Her keen insights in connecting clients authentically with company value allows her to design websites that convert genuinely compatible leads and clients. She has always been motivated by helping others find their voice and share their truth with the world – loudly. She enjoys connecting with others and helping them meet their goals, with a personal motto "we rise together."
Georgia enjoys creating order out of chaos and creating user experiences that delight and inform.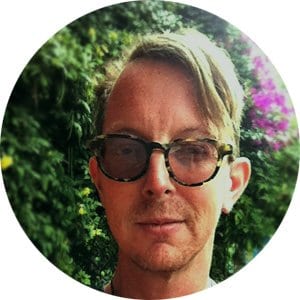 Steve Siebert | Web Designer  
Graduating with a degree in English from the University of California at Santa Barbara, Steve began his career as a writer and consultant for the internet's first online marketing and promotions company. Inspired by the possibilities and energy of the web, he jumped into design during the first dot-com boom (and bust!) of the 90s.
He worked as a senior web designer in the San Francisco Bay Area before relocating back to Los Angeles where he worked independently and as a partner in a boutique design firm. He has over twenty years of experience in design and art direction for the web, print, packaging, brand identities and environmental systems.
Steve lives on Lake Atitlan in Guatemala and is involved with a local NGO that provides medical care and counseling to the indigenous Maya community. His dog, Charlie, wishes he'd spend less time at the computer.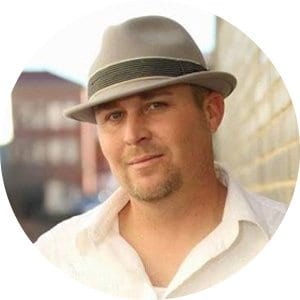 Dan Zimmerman | Digital Advertising Division Manager  
Dan went to the University of Arizona and graduated with a B.S. in Marketing with an emphasis on advertising and promotion. He spent several years in radio advertising where part of his main focus was completing detailed research and prospecting based on qualitative and quantitative data to align station formats with appropriate local businesses along with supporting local agencies. Here at Infinity, Dan focuses on detailed conversion tracking including keyword level call tracking and other unique conversions to achieve the best insights possible in optimizing digital advertising campaigns.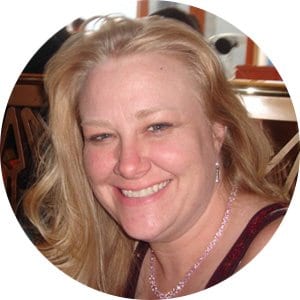 Richel Newborg | Client Social Media Manager  
Richel began her career in marketing indirectly when she took over as the director of a highly under performing preschool. With little budget and a need for fresh ideas, she learned quickly that understanding your brand and finding the right marketing mix can quickly make magic happen. Her school went from on the "chopping block" to performing at a revenue earning level of 200% above budget. Richel made the move to Digital Marketing by accident years later when she was hired to be the "voice" of a deal finding page on Facebook. (even though the client said Facebook wasn't going to be around for long!)
Since that day Richel has worked as a Social Media specialist in a variety of niche areas from coffee to hydraulic supplies. She's also well versed in organized chaos and not only works full time, but homeschools three kids and volunteers 20+ hours a month.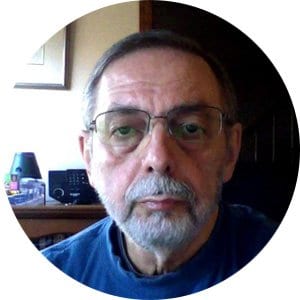 Jim Dietz | Tech Writer  
Jim is a former Naval Officer. He joined the Navy as an enlisted man and was an electronics technician in the Naval Nuclear Power program where he qualified as a reactor operator. He was selected to participate in the Naval Enlisted Scientific Education Program (NESEP) after the successful completion of which he was commissioned an unrestricted line officer. He transferred to restricted line duty and served as an Engineering Duty Officer providing professional systems engineering expertise in building combat systems for use on Naval ships and aircraft.
Jim's post-Navy career was spent as a defense contractor in and around the Naval Air Systems Command at Patuxent River, Maryland working as a Systems Engineer on a variety of projects. His specialty was developing Command, Control, Computer, Communications, Intelligence, Surveillance, and Reconnaissance (C4ISR) systems.
His post defense contractor career has been spent consulting and freelancing in a number of disciplines, including systems engineering, project management, and marketing.
Jim holds a Bachelor's Degree in Electrical Engineering from Penn State, a Master's Degree in Electrical Engineering from the Naval Postgraduate School in Monterey CA, and an Advanced Masters Certificate in Project Management from Villanova University.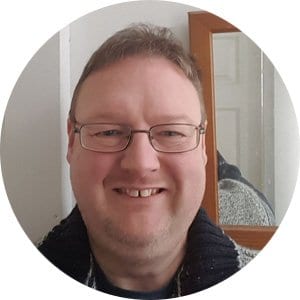 Ian Johnstone | LinkedIn Specialist  
Ian specializes in LinkedIn Services for us here at Infinity. A retired Royal Air Force Officer, his professional qualifications include a Master's Degree in Advanced Information Systems. He lives in the City of York in the United Kingdom so brings an international perspective to our LinkedIn Managed Services offering.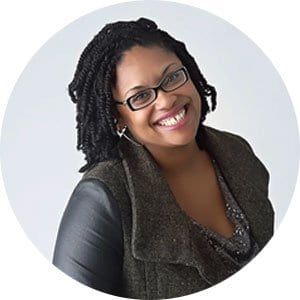 Vanaye Hamilton | Email Marketing Manager  
In a world where reaching audiences across screens can make or break a brand, Vanaye develops email strategies that makes sense and gives our clients maximum returns on investment. She holds a BA in Organizational Management from Ashford University and has more than 15 years of real world digital marketing experience.
Merging good 'ol fashioned customer service with modern innovation, she understands what it takes to establish products, introduce new services and harness the power of email marketing.
When not planning agile email campaigns Vanaye can be found spending time with her family and dabbling in affiliate marketing.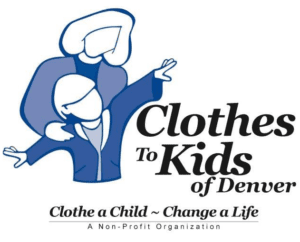 An organization near and dear to Infinity's heart, Clothes to Kids Denver collects, buys and provides clothes to kids from at-risk and in-need families in the Denver area. Operating a brick-and-mortar storefront where the children they serve can "shop" for new clothes (provided for free), Clothes to Kids Denver helps Denver's kids afford the dignity that comes with new, well-fitting clothes.
Clothes to Kids Denver has been the recipient of several of our charity events. Not only have ticket proceeds gone to the organization, but we have also held fundraising auctions where guests at our networking events can bid on items like prime seat tickets to a Colorado Rockies baseball game!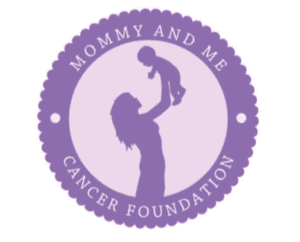 Cancer sucks. Dealing with cancer while you're a single parent sucks even more. Mommy & Me Cancer Foundation works to help mothers who are solo-raising their children not only get the support they need for their cancer treatment but also get the support they need to make sure their child is cared for during doctor's appointments, hospital stays and more. Plenty of people say raising a kid is exhausting—doing so while drained due to treatment requires extra help.
Infinity Marketing Group is proud of the support we've offered MAMCF and the individual dauntless parents the foundation represents.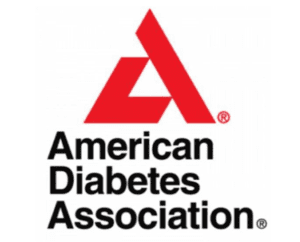 One and a half million Americans are diagnosed with diabetes every year. 84 million more at age 18 or older have prediabetes, and are at risk of becoming diabetic. And even though we're getting smarter about how to prevent Type 2 with a healthier lifestyle, knowing which genes can cause Type 1, and coming up with better ways to treat diabetes, this common disease still disrupts the daily lives and productivity of so many Americans.
We're happy to support the American Diabetes Association through our marketing work and encourage you to attend their next fundraising event.
Denver Tech Networking Nights
On a monthly or bi-monthly basis, we hold networking events to help Denver tech companies enjoy local food and drink, make connections and improve their knowledge of digital marketing techniques. These events are held at Infinity's spacious office adjacent to the 16th Street Mall in downtown Denver and always feature catered food, an open bar, Uber credits for getting to and from the event safely, and a short marketing presentation targeted to techniques tech companies can use to improve their online lead generation.
We also use these networking events to promote charitable causes, spotlight Denver's local businesses and answer your marketing questions in a comfortable environment free of sales pressure.
About Us