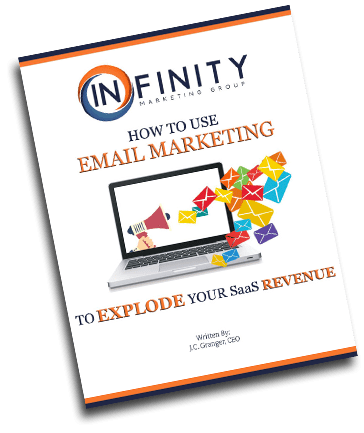 HOW TO USE EMAIL
MARKETING
TO EXPLODE YOUR
SaaS REVENUE
By J.C. Granger

CEO, Infinity Marketing Group
INTRODUCTION
Carl and Donna are avid email users. They keep up with accounts, favorite brands, and even one another through email. As they look for ways to improve their company's inbound marketing strategy, email seems like a viable option. However, Carl has heard some of his colleagues talk about email marketing as if it is dead or of little use. He is hesitant when Donna brings up the subject. Because email is one of the earliest forms of digital communication, many believe its marketing potential has waned. Those who adhere to this opinion are sadly mistaken, as Carl and Donna realize after examining some current research. They were astounded by these statistics:

Marketing CONVERSION
In terms of conversion, email marketing outperforms Facebook and Twitter. On average, 66% of users make a purchase after receiving an email message as opposed to 20% for Facebook and only 6% for Twitter.

Return on INVESTMENT
Out of all marketing channels, email delivers the biggest bang for the buck. A dollar spent in email marketing generates a $38 return on investment.

Marketing SPENDING
Email marketing spending in the U.S. is predicted to rise from $2.67 billion in 2016 to over $3 billion in 2019.

Customer RETENTION
80% of retail professionals indicate that email marketing is their greatest driver of customer retention.
As Carl and Donna have now realized, one of the best ways to build a strong brand and generate leads is through Email Marketing. However, like most businesses just looking into email marketing, Carl and Donna didn't know where to begin. This white paper will explore the basics of email marketing as well as some vital components that are necessary to success. Follow along with Carl and Donna as they take a crash course in successful Email Marketing.

"ONE OF THE BEST WAYS TO BUILD A STRONG BRAND IS THROUGH EMAIL MARKETING"
CHOOSING AN ESP (EMAIL SERVICE PROVIDER)
It has been said that choosing a good email service provider (ESP) is like choosing a spouse. In either relationship, you are seeking trustworthiness, stability, a good fit for your needs, and room to grow together. Before choosing an ESP for their business, Carl and Donna should consider their requirements. Among the basics should be:
>> DEDICATED IP  
If the ESP doesn't provide a dedicated IP, other users with whom you're sharing the IP could potentially compromise your sender reputation. Also, if your send volume is large enough you may want to use multiple dedicated IPs. Use one for transactional emails and another for marketing campaigns.
>> EMAIL TYPES  
Do you need a vendor who supports transactional realtime 'triggered' emails, automated daily emails, and regular marketing newsletters?
>> API DATABASE INTEGRATION  
Is API integration a must-have? Nice-to-have? Don't need it? Will it add value to your emails? What integration options are available?
>> A/B SPLIT TESTING CAMPAIGN CAPABILITIES  
How sophisticated? Subject line only? Body content? Specific sections of body content? Delivery times?
>> ANALYTICS  
At a minimum, they should be able to show you the number sent, delivered, bounced, complaints, open rate, clicks, and click-through rate.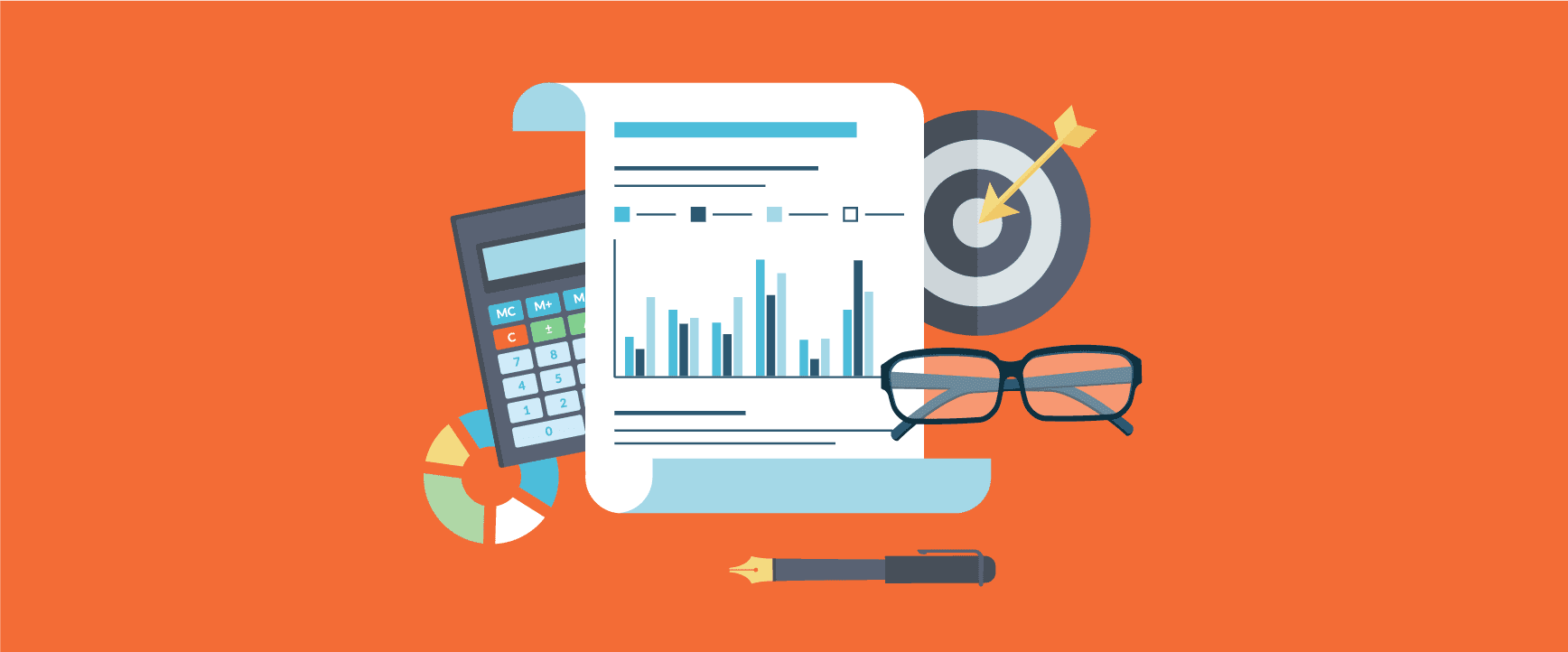 Mailchimp is an easy-to-use ESP with free as well as paid options for different levels of service. You may also want to consider ConstantContact, Aweber, and Drip for ESPs with differing levels of service, multiple options, and packages.
"BEFORE CHOOSING AN EMAIL SERVICE PROVIDER, CONSIDER YOUR REQUIREMENTS"
HOW TO BUILD AN ORGANIC EMAIL LIST
"…SUBSCRIBERS WHO GIVE THEIR PERMISSION TO SEND EMAILS ARE BY FAR THE BEST LEADS."
Without a list of subscribers, Carl and Donna have no one to email. To grow their own organic list they must offer visitors the opportunity to join their mailing list. Voluntary subscribers who give their permission to send emails are by far the best leads. It has been said that, "1000 people who know you is better than 10,000 people who don't." People who give their email address along with permission to send them something are expecting Carl and Donna's emails.
At the heart of growing an organic email list lies helpful and relevant content. Whether Carl and Donna are just launching a blog, creating gated content pieces, or starting to build a resources page, it's essential they provide valuable resources that prompt conversions on their website. After all, prospects aren't looking for information on their products and services right away, so leveraging content and actively promoting each piece on social media can make a world of difference in organically growing their email contact list.

In short, Carl and Donna should generate content their prospects will enjoy. In addition to great content that will attract visitors, Carl and Donna can use the following strategies to gather subscriber information.
>> CREATE GATED CONTENT PIECES  
Before Carl and Donna can begin growing their email contact list, they must create valuable content pieces (e.g., eBooks, white papers, tip sheets) to attract prospects. For instance, a manufacturer of swimming pool accessories might create a white paper about how to prepare your swimming pool for winter. Prospects looking for solutions to this challenge would fill out their contact information (including email address) on a landing page form to download the white paper. This "opt-in" method attracts the right kind of leads, which Carl and Donna can then take appropriate steps to nurture.
>> BUILD A RESOURCES PAGE FULL OF VALUABLE CONTENT  
Once Carl and Donna have built up enough gated content, they'll want to dedicate a "library" to these valuable resources. Create a resources tab in your website's main navigation and display your various content offers on the resources page. Use images to draw attention to your content pieces. Once they have created these images, they should link each image to a landing page describing the content offer in greater depth.
>> PERSUADE VISITORS TO ACT ON LANDING PAGES  
Carl and Donna should make their content offer description as clear and concise as possible to increase conversions and capture lead information. Describe the offer in a few short paragraphs and use bullet points to highlight what readers will learn from the content piece, before ending with a sentence encouraging visitors to fill out the form.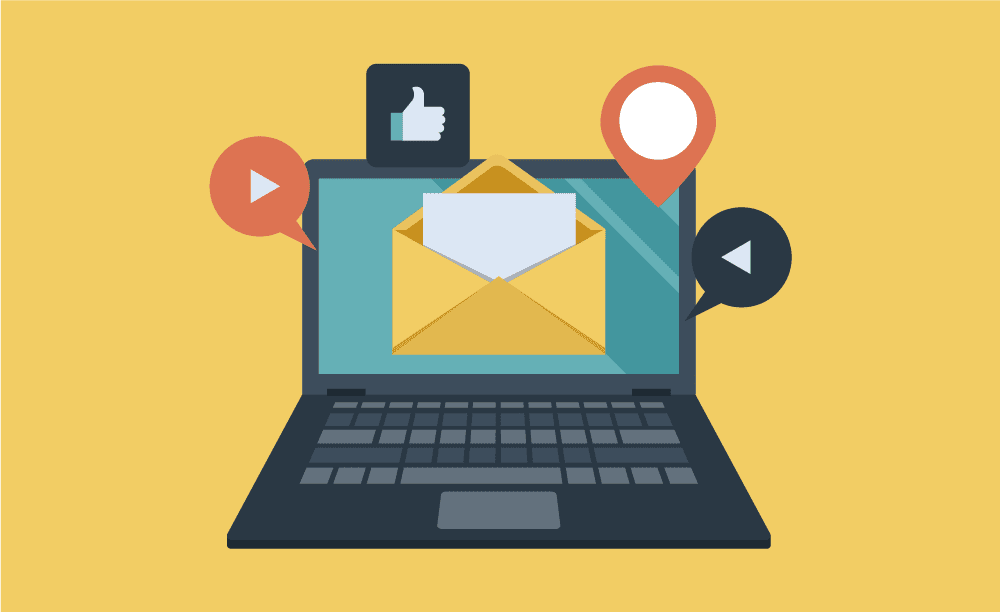 >> ENABLE VISITORS TO SHARE AND EMAIL YOUR LANDING PAGE  
Giving website visitors the options to share landing pages on social media can help Carl and Donna's content reach a broader social audience. The buttons should be at the bottom of each landing page, which will allow visitors to easily share and send the landing page link to their own contacts via email once they've read through the landing page copy.
>> PLACE SUBSCRIPTION CTAS IN BLOG POSTS  
A relevant call-to-action (CTA) is essential at the end of each blog post, but Carl and Donna should also consider the benefits of putting a blog subscription CTA in the middle of each post. Since most inbound traffic filters in through your blog page, there's great potential for a mid-blog CTA to capture attention and encourage visitors to subscribe if they find your blog content helpful.

>> CREATE AND SHARE A PROMOTIONAL OFFER  
Are you attending a trade show in the near future? Do you have a new product coming out? Create a blog post detailing the event or product, and offer one person (or more) a free ticket to the event or a free item. Visitors simply have to read your blog, click on a CTA within your blog, fill out a form with their contact info on a landing page, and they're in the running.
"…CONSIDER THE BENEFITS OF ADDING A BLOG SUBSCRIPTION CTA…"
SHOULD YOU BUY EMAIL LISTS?
Buying email lists is still a common practice, although most marketing companies advise against it. Carl and Donna should think about whether they need a huge mailing list right away or if it would be better to grow their list organically using the tips shared above.
When buying a 'targeted' or 'segmented' email list, the seller wants you to think they have done all the hard work for you and generated a useful list of leads in a specific demographic. Reality is, most of the leads are not good ones, none of them are 'targeted' in any way, and the list can do Carl and Donna's business more harm than good.
People who receive unsolicited emails can and will complain, damaging your business reputation.
>> MANY MAJOR ESP

s

DO NOT ALLOW LIST UPLOADING 
People who receive unsolicited emails can and will complain, damaging your business reputation. Also, when too many of the bad email addresses on the list bounce back, your ESP can close your account because of spamming violations. If Carl and Donna decide to buy a list to begin their efforts, they should clean it. Websites like Neverbounce.com, DataValidation, or MoonMail, make sure there are no spam traps to see if you are buying lists (spam traps are like a spy in an army to see what you are up to!). Also, if Carl and Donna are going to purchase and upload a large, pre-made mailing list, they must choose an ESP that will allow uploading large lists. Many major ESPs do not allow list uploading for the specific reason of preventing list purchases and spam. Zoho is probably the best ESP that allows uploading large lists. Mailchimp is a close second. Hubspot and ConstantContact are extremely picky about large lists, so it is best to avoid them with your purchased list.
TYPES OF EMAILS
As Carl and Donna begin growing their organic mailing list, they will want to start sending emails. Where should they begin? There are three basic types of marketing emails and Carl and Donna will want to begin writing and sending some of each. Below is an overview of these three emails.
>> Sales/MaRketing Emails 
These consist of a single topic that is discussed briefly in the email itself and then links back to Carl and Donna's website for the reader to receive more information. Your prospects are only spending 20-30 seconds reading any email – so content any longer than this runs the risk of getting ignored. Remember, one goal of any email marketing program is to drive readers back to your website.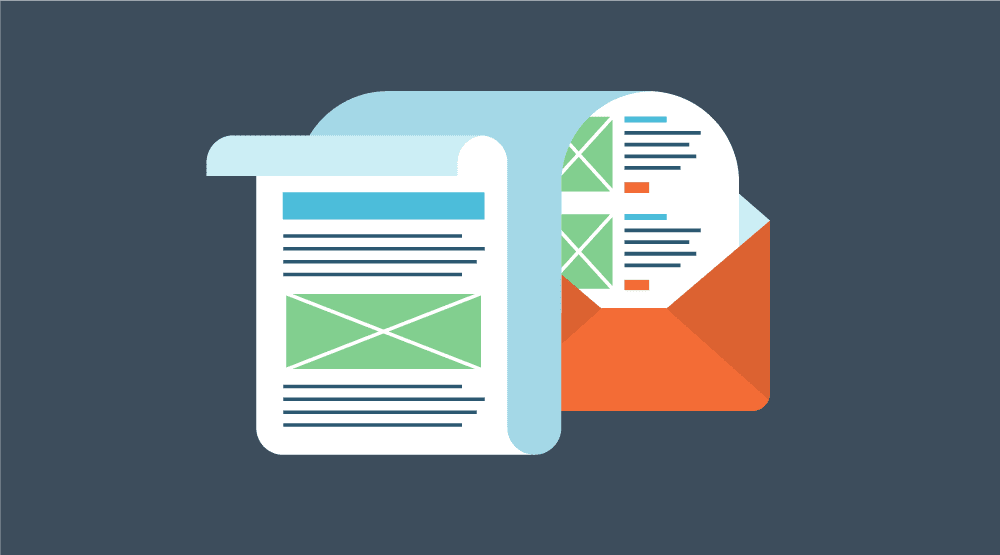 >> newsletter emails 
These consist of short snippets of educational information, usually three to four items, and typically, this information is derived from Carl and Donna's blog, videos and success stories. They should select the most popular content in a given time period and email short synopses out to prospects. These people may choose to subscribe to the blog so they don't miss out on any more great information. Moving prospects from an email subscription to a blog subscription is positive, because the blog usually comes out more often and is actually more likely to be shared.
>> lead-nurturing emails 
Also termed "autoresponders", lead nurturing emails are also referred to as workflow or auto-responder emails. They are personal emails that come from someone at Carl and Donna's company, maybe even Carl or Donna themselves. These are set up in advance to go out at regular intervals and are triggered by key events. For instance, when someone downloads a white paper, they would get a series of three to five lead nurturing emails, one every few days, introducing them to additional educational content that's directly related to the white paper they requested. The emails may be triggered by upcoming webinars, eBooks, or tip guides.
"Each type of email is targeting a different audience, or people with different goals"
HOW TO WRITE BETTER MARKETING EMAILS
As Carl and Donna begin to craft the different emails for their marketing strategy, they realize that each type of email is targeting a different audience, or people with different goals in mind. Therefore, each type will need to be written differently. Also, research shows that certain writing practices can influence whether or not recipients actually open, read, and click the CTA in your emails. Let's take a look at a few tips to help Carl and Donna write better marketing emails.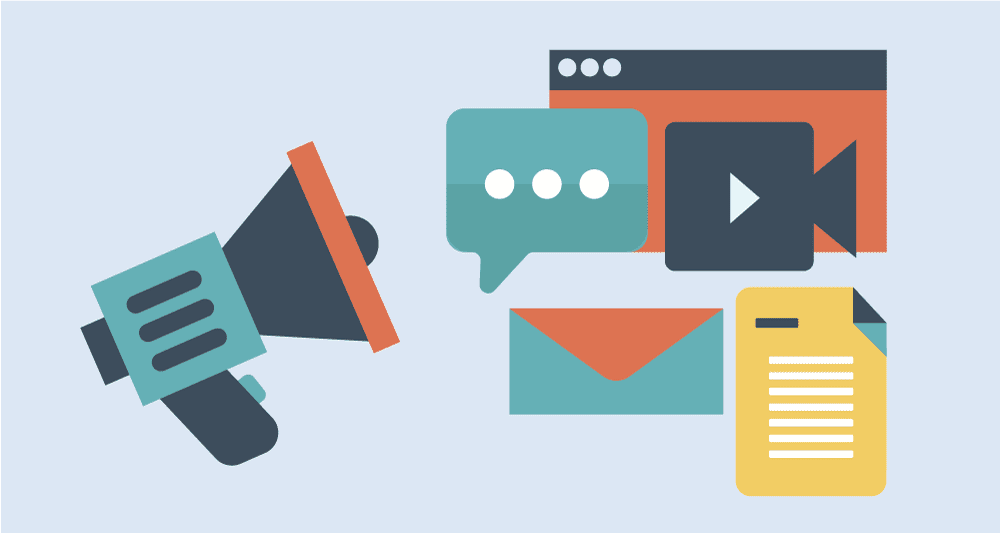 >> WRITE AS IF YOU ARE SPEAKING TO A SINGLE PERSON 
Whether optimizing their email or just writing the content, Carl and Donna should always do so as if they were speaking directly to one person in their target audience. Imagine your ideal customer standing right in front of you and use the same language that you would use in-person. Speak (write) to your one reader as if you already know them. One easy way to sound more conversational is to use second person pronouns: "you" and "your." This is a simple adjustment that makes the email about the reader, not your company.
>> USE THE RIGHT TONE TO CONNECT WITH YOUR AUDIENCE 
Another area where Carl and Donna should pay careful attention is the tone of their emails. Conversational and informal tones work well for adding a personal and fun approach to emails. This is the best way to connect with your readers on a deeper level. A more formal tone should be used in serious communication or if the brand's image is also more formal. You also have the option of using a promotional tone. Carl and Donna should choose how they want their message and brand to be conveyed and write accordingly.
>> AVOID USING BIG CHUNKS OF TEXT 
Movable Ink found that in 2016, 68% of emails were opened on a mobile device, so it's essential for Carl and Donna to break up their writing into smaller chunks of text that work on small screens. No more than three short sentences per paragraph. Anything more and it becomes hard for readers to absorb the information. All that text is just too overwhelming on a tiny screen.
>> USE BOLD, ITALICS, AND BULLET POINTS FOR EMPHASIS 
Subheadings, bold and italic formatting, and bullet points allow readers to quickly scan Carl and Donna's email before digesting it completely. The key is to highlight only the most essential elements. These points of note should align with the original goal of your email instead of distracting readers.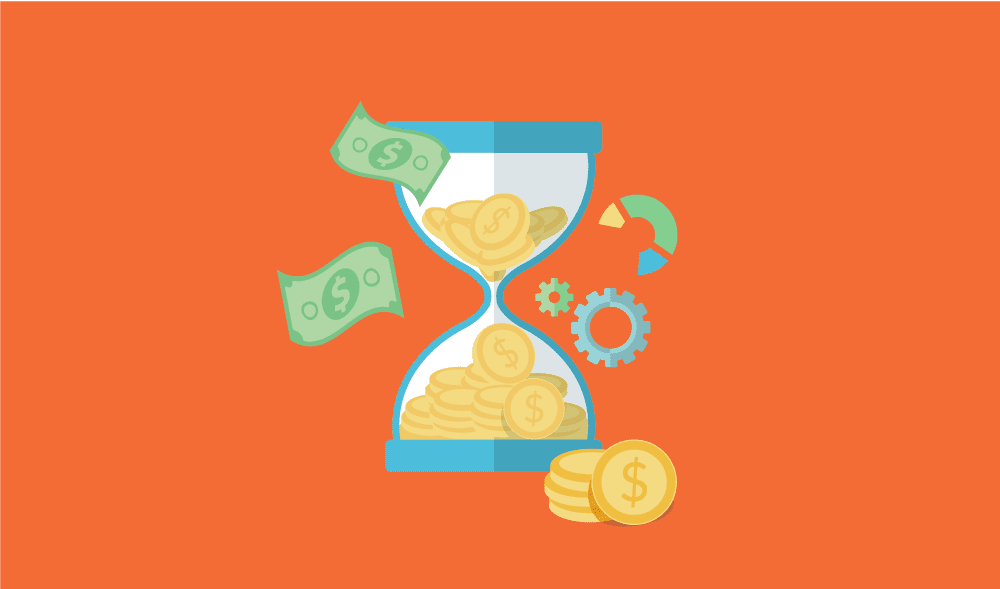 >> TIMING IS IMPORTANT 
While timing doesn't exactly have to do with writing better emails, it is important to ensure that Carl and Donna's emails are actually read – and a big part of that has to do with timing. According to data uncovered by Kissmetrics, here's how active readers are at various times of day:
6AM–10AM:


Readers tend to open retail promotion and event emails
---
10AM–Noon:


Most employees are busy and not checking personal emails
---
Noon–2PM:


Readers are catching up on the news and reading favorite magazine updates
---
2PM–3PM:


Another dead zone when readers are busy working
---
3PM–5PM:


Readers seem more interested in emails that relate to financial services during this time
---
5PM–7PM:


This time works well for holiday promotions but is otherwise considered a "working period" because all other types of emails go unnoticed
---
7PM–10PM:


Readers are busy relaxing after the work day and are more likely to open promotional and retail emails
---
10PM–6AM:


The ultimate dead zone; the majority of email marketing will prove ineffective during this time
HOW TO MAKE YOUR EMAILS STAND OUT FROM THE CROWD
When 205 billion emails are sent out each day, Carl and Donna's emails need to stand out and compel their target audience to take action. But all that pressure to create an email that raises conversions and click-throughs can be overwhelming. Writing emails that get opened and read is as much art as it is science. Carl and Donna should follow these tips to improve their open and click-through rates.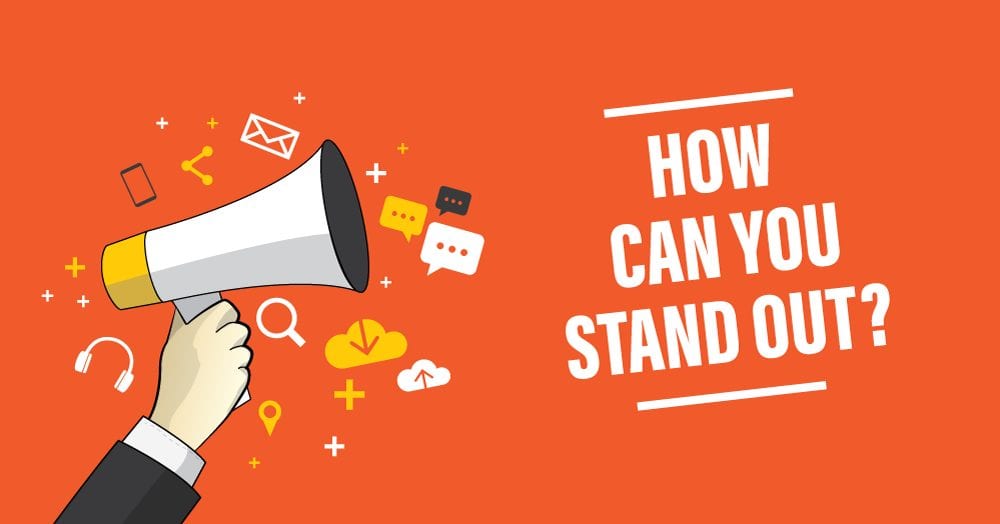 >> Write a Clear, Attention-Grabbing Subject Line 
Aside from the actual sender, the subject line is the first thing Carl and Donna's recipients will read. It's also the one thing that motivates them to open their email or delete it. As you can imagine, it's important that the subject line stands out in cluttered inboxes filled with other promotional messages. Carl and Donna's sole focus here is to get readers to actually open and read their email. They should keep these guidelines in mind:
Short and sweet is best. The sweet spot for subject lines is 50 characters or less.
Warning: Adding the recipient's name is a dead sales giveaway. Use a standard, friendly greeting instead.
Be clear about what's inside.
Use action verbs to create urgency.
Make the reader feel exclusive.
Watch out for spam triggers.
Edit preview text (more on this later) if possible through your ESP.
>> Use an Actual Person as the Sender 
How Carl and Donna's name displays in the "from" field of their email may seem like an insignificant detail, but it's one that makes an impact. When emails are sent from an actual person's name, the open and click-through rates increase. This is a trick any brand could benefit from learning, and here's why it works so well: When sent from a person, emails come across as much more personable. From a recipient's perspective, it's as if that person took the time to handwrite a note made just for them. Carl and Donna can combine this sentiment with their picture and/or signature at the bottom of the email and it comes across as even more personal.
>> Include Consistent Company Branding 
Whenever it comes to Carl and Donna's messaging, the overall look and feel should be consistent across the board. Email is no exception. Recipients who open their emails should know almost instantly who's sending it based on the look. To achieve this, they should use the same imagery, color scheme, language, and tone for every email they send. Their emails don't need to be exact replicas, but they should be stamped with their company's unique style.
DELIVERABILITY AND CLICK-THROUGH TIPS AND TRICKS
Over time, email marketing professionals have discovered through trial and error and lots of testing that some things seem to increase the deliverability and clickthrough rates of emails. Carl and Donna can adopt these tips and tricks to increase the number of recipients that read their emails, as well as the number of readers who click the CTA to take further action.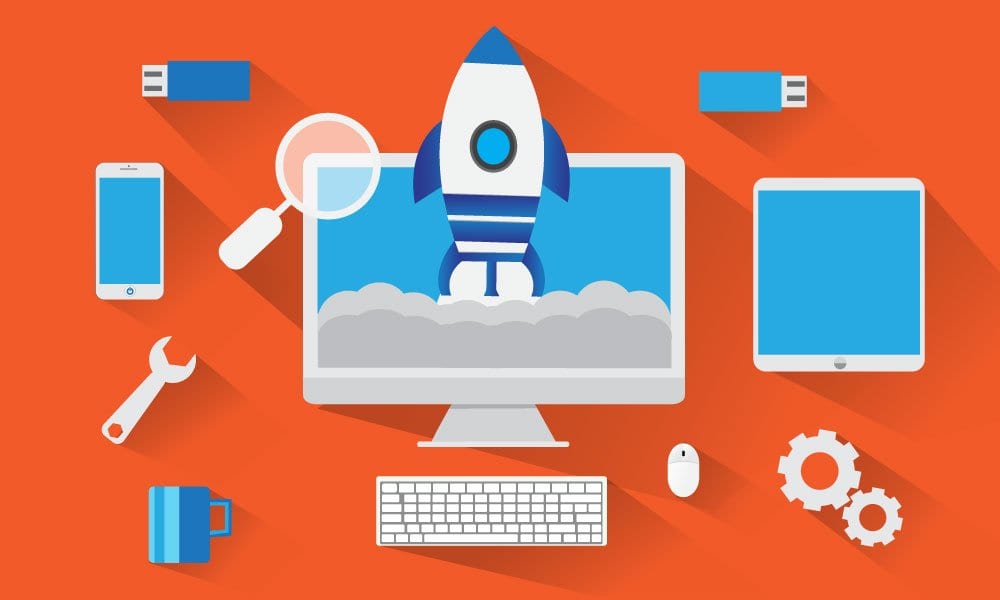 >> PRE-SET THE PREVIEW TEXT 
Email clients like the iPhone Mail app, Gmail, and Outlook will display the first few lines of text from the body of your email alongside the subject line. The exact amount of text shown depends on the email client and user settings, so keep it to 50 characters or less if possible.
>> ADD LINKS TO YOUR IMAGES 
One way to increase the clickthrough without littering the copy with links is to add a link to your images in the email. You can simply click on the image and then use your email tool's "Insert/Edit Link" option, or you can link an image in the HTML editor.
>> ADD ALT TEXT TO YOUR CALL-TO-ACTION BUTTONS 
Many email clients block images, including your CTA buttons, by default. That means a good chunk of your audience may not see your optimized CTA. When you set an image's alt text, you let recipients who can't view images in their email know exactly where to click to complete the action. You can either edit the alt text in your email tool's rich text editor, or you can manually enter it in the HTML editor of your email.
>> PLACE AT LEAST ONE CLICKABLE ELEMENT ABOVE THE FOLD 
Place one or more of your clickable elements (CTA button, text link, clickable image) near the beginning of your email. This is especially useful for mobile users. Giving a recipient something actionable that is seen upon opening can lead to more clicks in this environment.
>> ADD SOCIAL BUTTONS 
Increasing the number of people who see your link will increase the number of people who click on it. So, be sure to extend the life of your email by adding social sharing buttons. Many email tools will come with templates that have built-in social sharing buttons that make it easy.
CONCLUSION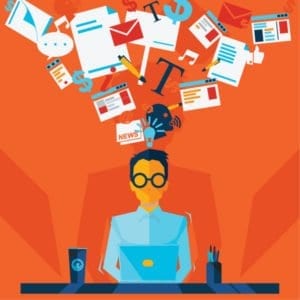 Carl and Donna quickly realized that there is much to learn and implement with email marketing, and this white paper only touches on the basics. Instead of spending lots of time and effort constructing their own email marketing strategy, Carl and Donna contacted the Email Marketing experts at Infinity Marketing Group.
At Infinity, we are your personal trainers for all aspects of marketing, including email. You have an ambition; we have a plan. You tell us what you wish to achieve, we design and implement a plan to get you there.
Why not call us at 303-834-7344, email us at info@infinitymgroup.com or fill out the contact form so we can get started planning an effective email marketing strategy for your business?
We're happy to help!
J.C. Granger
CEO, Infinity Marketing Group
www.InfinityMGroup.com
How to Use Email Marketing to Explode Your SaaS Revenue