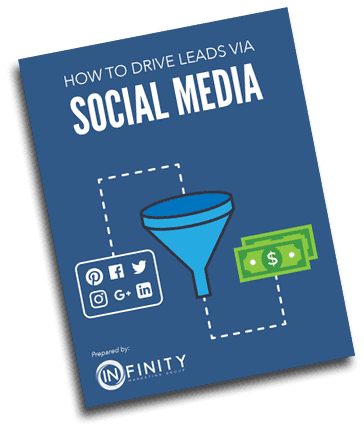 HOW TO DRIVE LEADS




VIA SOCIAL MEDIA
By J.C. Granger

CEO, Infinity Marketing Group
INTRODUCTION
Andy and Becky enjoy using personal social media accounts like most adults do today. While posting cat pictures and recipes, Becky noticed a significant number of businesses sharing posts on various topics on all her favorite social media platforms. When she shared this with Andy, he agreed and even admitted to following several of his favorite businesses on social media to keep up with news and developments of interest.
While Andy and Becky operate a small business and have a professionally created website, their company has a negligible internet footprint due to the absence of a social media presence. As they began to deliberately look at businesses with a strong social media presence, they realized that these companies enjoyed much greater popularity and interaction with internet users. Could they leverage social media to grow their business? How would they begin?
One of the best ways to build a strong brand and generate leads is through Social Media Marketing. Perhaps you are like Andy and Becky and your business has little to no social media presence. How can you get started? This white paper will explore some vital aspects of using social media marketing as well as some great hidden gems from our social media experts. Follow along as we take Andy and Becky into the world of social media marketing.
THE IMPORTANCE OF SOCIAL MEDIA
After their informal research, Andy and Becky realized that by not implementing a social media marketing strategy, they were missing out on a sensational business opportunity. An estimated 96% of businesses are currently pursuing social media marketing initiatives. The popularity and growth of social media means the potential to grow their business through these networks is endless.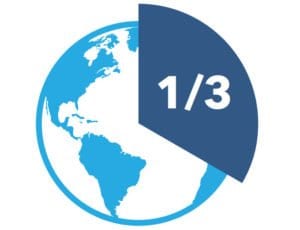 The power of social networking is such that the number of worldwide users is expected to reach some 3.02 billion monthly active social media users by 2021, around a third of Earth's entire population.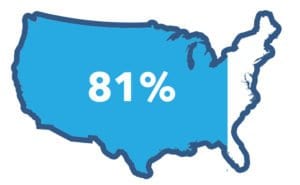 As of 2017, 81 percent of the United States population had a social networking profile.
How can social media marketing improve Andy and Becky's business?
>> Social Media Increases Brand Recognition  
Implementing a social media strategy will significantly increase the engagement with Andy and Becky's audience along with their business visibility. By investing several hours a week posting and updating on social media channels, over 91% of businesses claimed that it had increased their brand exposure. There's no question that having a presence on social media will benefit Andy and Becky's brand.
QUICK TIP: Andy and Becky should focus on

quality over quantity

. Instead of struggling to keep up with a large variety of social media platforms, begin with just one. After mastering it, add another. Andy and Becky can

greatly simplify

things by using a social media management tool such as Buffer or Hootsuite to

schedule and manage

posting to various social networks.
>> Social Media Improves Brand Loyalty  
Considering that customer service and brand loyalty go hand in hand, Andy and Becky must use social media as a means to engage with their audience. In the world of marketing, engagement is everything. Just as in face-to-face interactions, Andy and Becky must put their customers frst, listen to what they have to say, and provide valid solutions to any of their online queries. Swift and courteous replies to inquiries and interactions on social media give Andy and Becky's business a human touch that improves brand loyalty.

QUICK TIP: At least in the beginning, Andy or Becky can assume the role of answering and connecting with their social media audience. Even just 30 minutes a day investing in answering questions, responding to queries and other posts, and reposting relevant data can go a long way toward improving brand loyalty. In the future, Andy and Becky may want to assign this role to a virtual assistant or other employee. Here's a simple, but effective daily schedule:
Post 1-3 non-promotional updates

Share 1-3 pieces of your brand's content

Share 1-3 useful articles from other brands, influencers, or new sites

Spend about 5-10 minutes replying to questions and comments
>> Social Media Increases Inbound Traffic  
Traffic plays a vital role in digital marketing. Andy and Becky have already realized that their website is a lonely place that is starved for traffic. That is why they became so enamoured with social media marketing. After seeing how other businesses were using the power of social media to spread their message across every border, Andy and Becky knew they needed to get onboard. They began using social media to let their audience know what they can provide for them. Through social media messaging, they gave their audience reasons to actually need their website and business services or products, and keep them coming back for more. Andy and Becky discovered that social media was the perfect platform and source of communication to generate enormous amounts of traffic and help them achieve their business goals.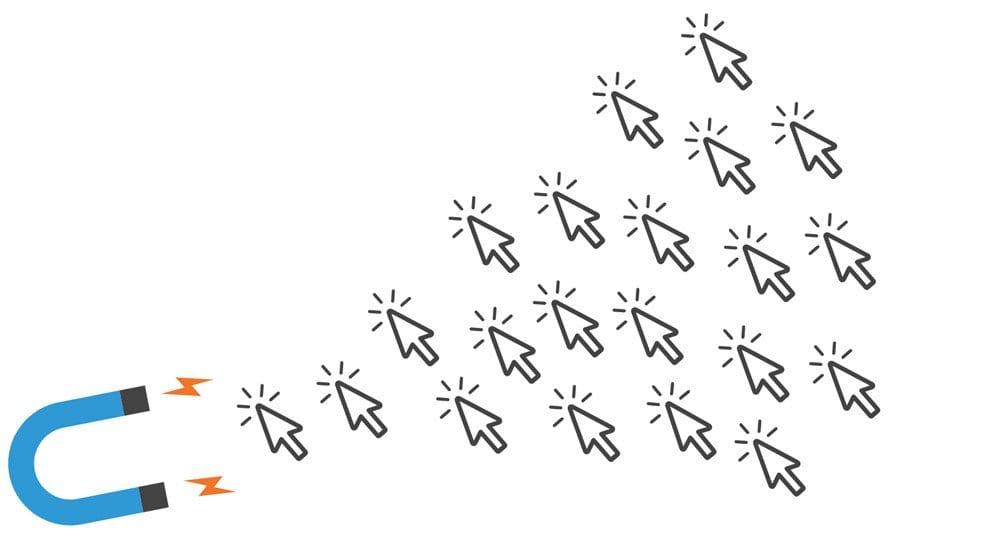 QUICK TIP: No matter how much visitors

like their brand

, if Andy and Becky don't ask them to visit their website, give them a compelling reason to, and make it easy,

they are not likely to do it

. Andy and Becky must always use social media as a teaser and include a

website link for more information

.
>> Using Social Media Boosts Your Brand's SEO  
There is no doubt about it, social media marketing and SEO are tightly intertwined. Both help to build inbound marketing strategies that attract visitors organically. The goal is to get Andy and Becky's website ranking on search engines, increase their visibility, drive more traffic, and generate conversions.
When it comes to SEO and social media, Andy and Becky must consider the various ways people find content on the web. Enhanced traffic on social networks drive increased inbound clicks, leaving a huge impact on their brand's prominence in search rankings. As Andy and Becky's business becomes active on social media, it will lead search engines to better understand that their brand is legitimate and credible.

QUICK TIP: Andy and Becky

should use keywords

in all their social media posts to boost SEO. This makes all their posted

content and links

searchable and therefore heightens its SEO rankings. While some social media platforms are more suited for this, it will

improve SEO across all platforms

.
THE SOCIAL MEDIA LANDSCAPE
"Social networks are one of the fastest growing industries in the world."
Although this statement is thrown about frequently within internet marketing circles, it still remains a true statement. With a projected 25% annual growth over the next 5 years, it is definitely time for Andy and Becky to start investing in social media. Consider these statistics from the top two social media platforms:
79%

of people living in North America have a Facebook account
---
32%

of Americans use Instagram
---
53%

of U.S. residents say they check their Facebook account several times a day
---
35%

of Instagram users claim to check their accounts more than once a day
---
>> Social Media and Social Networking Sites  
Like with content marketing, due to the continuously developing internet marketing industry, there are countless digital media and social networking sites, all of which have a unique characteristic and purpose. Andy and Becky will want to become familiar with each one to determine which platforms will best reach their target audiences.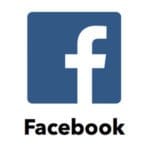 Facebook is the largest and most powerful social network in the world with over 1.5 billion active monthly users. No matter their company's size, Andy and Becky need to be on Facebook and start engaging with consumers.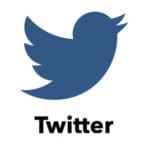 Twitter is known as the ''in the moment'' platform and boasts a respectful 255 million active monthly users. Twitter is a perfect online marketing tool for businesses that want to reach out to people in a personal way. Andy and Becky need a Twitter presence and must be ready to reply promptly to active user inquiries.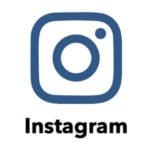 Instagram is a visual platform designed for customers to post, share, comment, and engage through digital media. As the old saying goes, a picture is worth a thousand words. Andy and Becky can use personal appearing ads to reach wide audiences with Instagram for Business.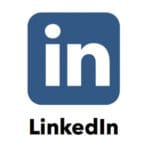 LinkedIn is regarded as the professional social networking site. LinkedIn largely focuses on B2B marketing rather than B2C. Andy and Becky can boost their professional standing with a LinkedIn Business account as well as take advantage of some advertising options.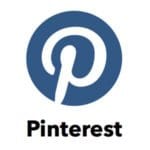 Pinterest is a sort of gigantic display board where users "pin" photos, documents, and ads to share with followers. Andy and Becky can use Promoted Pins to share their business with Pinterest users and further build their brand.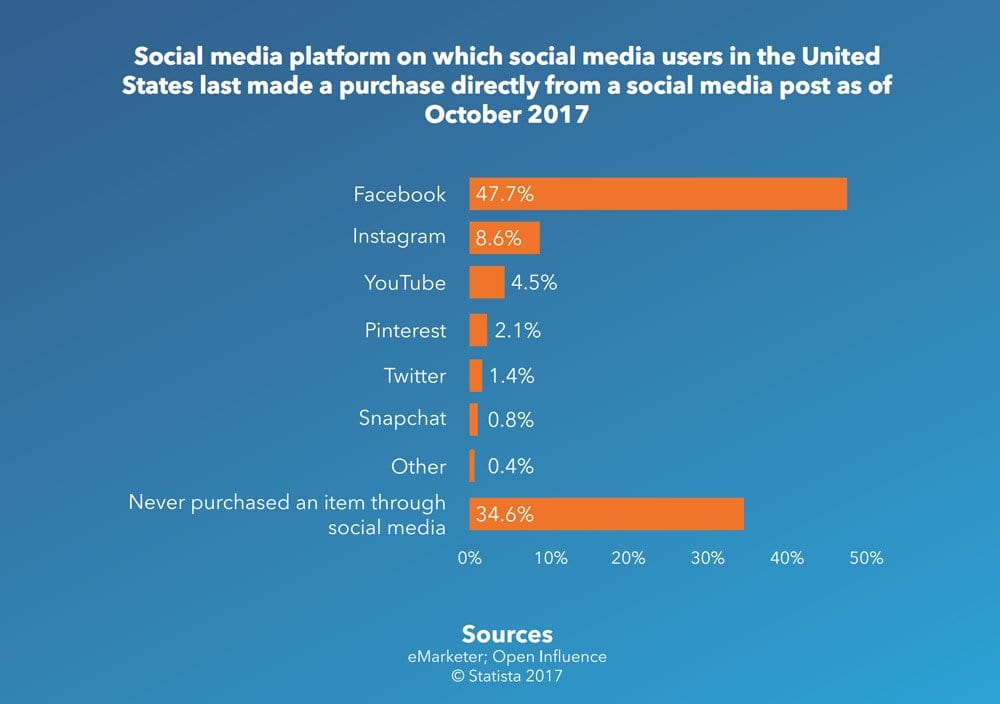 >> Organic vs. "Pay to Play" Social Media Marketing  
Amid the millions of users with free accounts on social media, have you ever considered how these platforms make money? The answer is advertisements: social media advertising. More free users mean more people to see paid advertising, meaning more money the platforms can charge businesses like Andy and Becky's that want to sell products or services to all those users.
Organic Social Media Marketing
With tens of millions of users, Andy and Becky can easily see that it's smart business to advertise on social media. However, as they delve deeper into social media marketing they realize that the days of growing an organic audience on social media are pretty much over. Organic social media marketing is generating a following by simply posting content to your social platforms without any paid assistance. You are depending on people to see your post and share it, act on it, and more, without spending any money to boost your posts' visibility.
With Facebook and the other social media networks selling user data to advertisers and making a ton of money from it, don't expect them to make it easy to grow a following on their platforms for free. While social media platforms are a fun and simple way to stay connected on the outside, on the inside each one is a business. And they do not want Andy and Becky and other businesses to use their incredible reach for free. If Andy and Becky want their business to be noticed on social media, they have to pay to play. However, considering the great mass of humanity using social media, it's easily worth their time and dollars.

Why Effective Social Media Advertising is "Pay-to-Play"
Growing a social media following with creativity and determination and no money is virtually impossible. In today's market, it takes dollars, and the more Andy and Becky have to spend, the more people they can reach. Of course, this is by design. Social media networks want businesses to pay to reach their ideal audience. And, the more popular the platforms become, the more they can charge for advertising on their network.
Consider this fact: on average, companies only reach 6% of their fans without using paid advertising. Social media platforms don't want Andy and Becky and other companies to build a large following for nothing. They want to profit from it. Facebook and other social media companies intentionally restrict how many of Andy and Becky's current followers are able to see their posts. They do this under the guise of "showing you more of who you want to see," but don't be fooled. It's a simple and smart marketing tactic to compel companies to spend more advertising dollars.
HABITS FOR SOCIAL MEDIA MARKETING SUCCESS
Andy and Becky live in an exceptionally digital era where social media plays a critical role in defIning a brand's success. The powerful digital marketing technique that is social media is no longer optional, it has grown to become a vital part of every successful business. Here are some good basic habits for using social media that will help Andy and Becky use it successfully.
>> Set Clear Social Media Marketing Goals 
From the very fIrst, Andy and Becky must defIne what their objectives are for using social media. They must fIgure out what works and leverage it for continuing success. These goals will need to be refIned over time as use determines effectiveness or ineffectiveness.
After determining overall goals, Andy and Becky must formulate specifIc plans for achieving those goals. Various details will be involved, such as what platforms and tools they will use, what types of content they will share, and of course, what size budget they will employ to drive their strategy. But all these detailed plans depend on the goals they wish to achieve. Setting goals is a necessary fIrst step to effective social media marketing.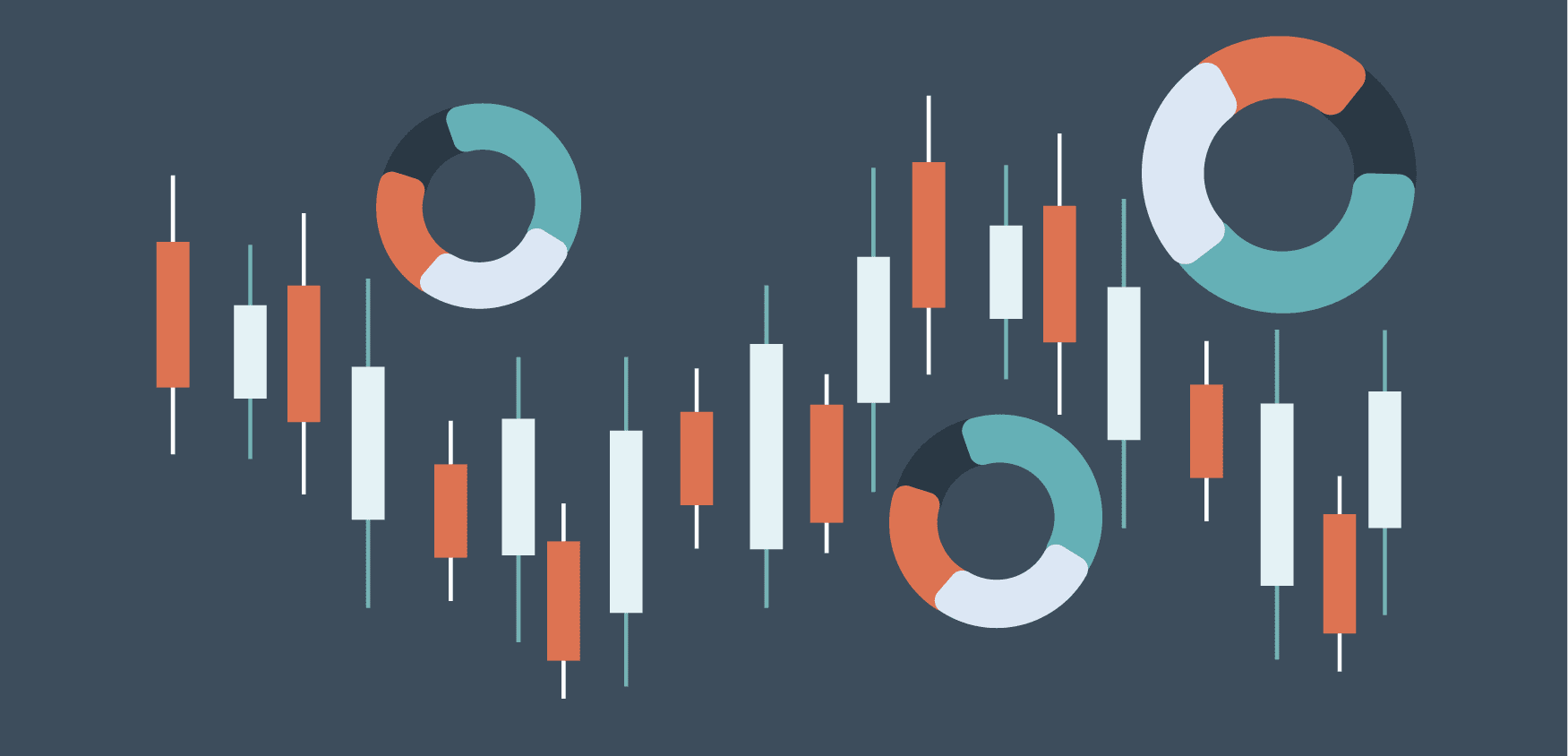 >> Track and Analyze Key Data 
The digital marketing industry itself is all about tracking and analyzing key data and tweaking social media campaigns until they are absolutely perfect. And, because nothing will ever achieve perfection, Andy and Becky will need to constantly track data and make adjustments. They must analyze how their audience is reacting to whatever they've posted and devise ways to generate even better responses.
Andy and Becky can ask some simple questions to determine key factors, like:
Which social media platforms are my audience using?

What sort of content do they like?

At what times should I be posting?

What age, gender, and location do most of my target audience belong to?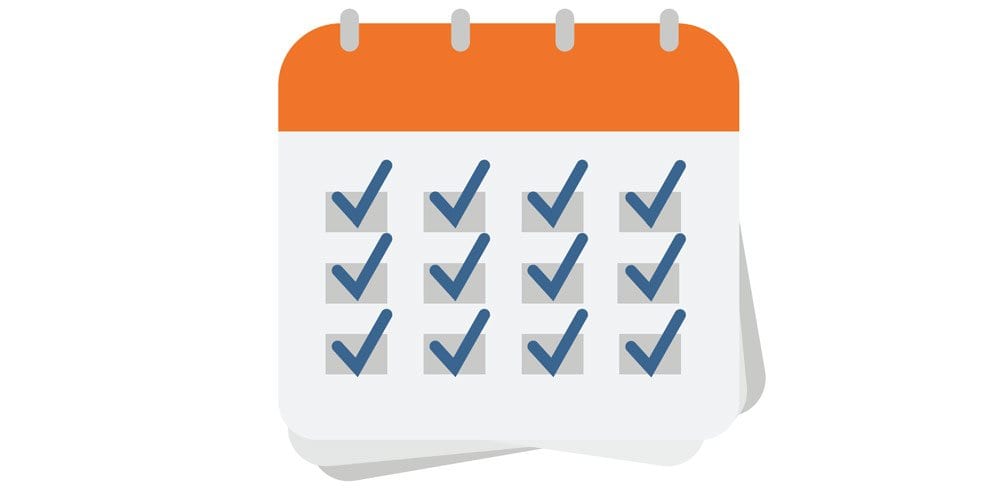 >> Post Content Regularly and Consistently 
Whatever strategy for using social media Andy and Becky employ, consistency is key. In order to truly master their social media game plan, two aspects are fundamentally important: posting regular content and maintaining consistency. It's not what we do once in a while that truly shapes our lives, but rather what we do consistently. So, too, with social media marketing. Andy and Becky must identify what type of content stimulates their audience, and then deliver it regularly across social media channels where consumers will see it.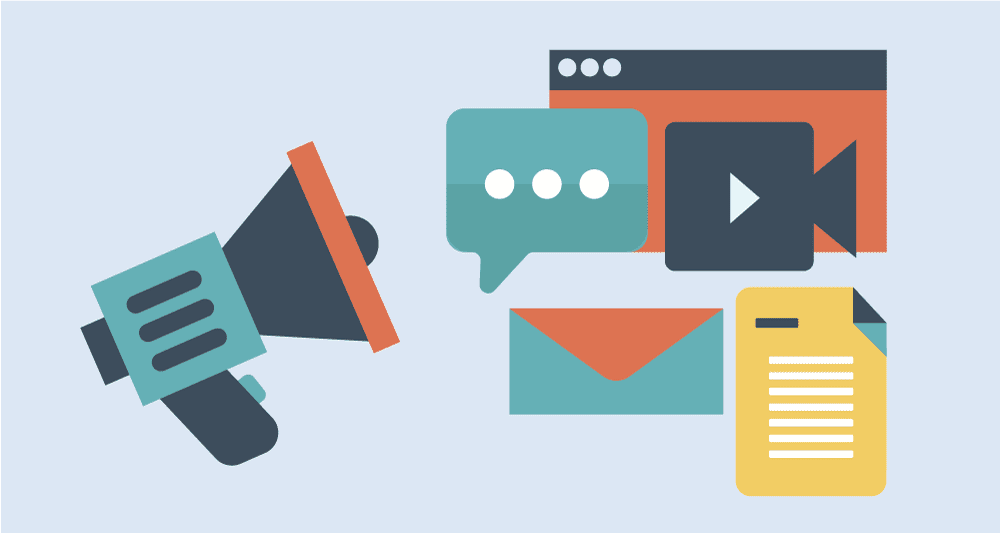 >> Devise a Social Media Strategy 
A goal without a plan is just a wish. Aiming at nothing guarantees a hit every time. Andy and Becky must lay out a social media strategy that will translate their objectives into actual, profitable results. They must plan content, create it, schedule posts, measure effectiveness, and repeat. Like any plans, a strategy will undergo needed changes and adjustments as Andy and Becky discover what works and what doesn't. Being flexible and willing to dump unprofitable strategies is just as important as hanging on to the ones that work best.
>> Concentrate on Social Media Engagement 
Social media is all about interaction and engagement. It's about communication, listening, and portraying the ideal image in the eyes of your audience. Andy and Becky must be sure to create compelling social media campaigns that entice loads of engagement, resulting in added value and business growth. It's all about activating Andy and Becky's followers. They should regularly ask them questions, create competitions, offer deals, get them involved, and most importantly, make them feel connected. In the world of impersonal digital communications, personal engagement is the key ingredient behind every prosperous social media strategy.
HIDDEN GEMS FOR SOCIAL MEDIA MARKETING
As Andy and Becky get started with their new social media marketing strategy, they will benefit signifIcantly from the following gems. These tips were gleaned from top social media experts and will provide more bang for Andy and Becky's marketing bucks.
>> Promote Posts on Facebook 
When Andy and Becky upload a post about their business on Facebook, an option will appear at the bottom right-hand corner allowing them to Boost This Post. Clicking this option produces a drop down window where they can customize their targeted audience and budget. For example, depending on their targeted audience choices, Andy and Becky could spend $30 on a particular post and potentially place their post on around 8500 Facebook user feeds. They can also measure their post's results with a built-in tool available on Facebook's internal analytics system.
This is a simple way to choose any post you upload and push it to a much wider audience for a budget you choose. With the popularity of Facebook, your post is virtually guaranteed to generate some results if targeted to the best audience. Plus, this option is as affordable as you make it. The costs per click can actually be lower than other options like Google Adwords.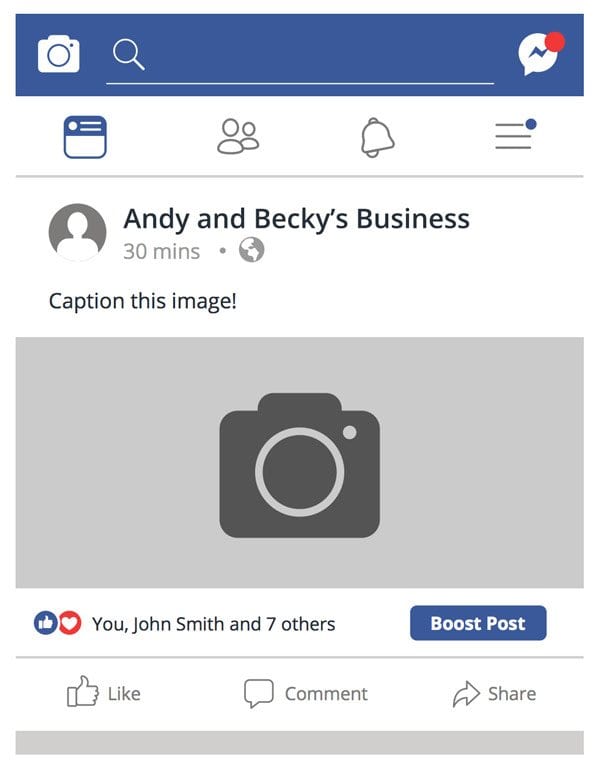 BONUS TIP: Check out

Facebook Slideshow Ads

. Anything resembling video catches the eye of users and slideshow ads are

easily built from your pictures and text

. Also, since Facebook and Instagram are now linked, you can use the same ad on both platforms,

saving you money

. You should also use

keywords to increase SEO

and searchability of the ads.
>> LinkedIn Sponsored InMail 
InMail messages are private messages that allow you to contact anyone on LinkedIn without an introduction or contact information. An InMail can be sent directly from a member's profIle page or from search results in Recruiter.
There are a variety of benefIts of using InMail, including:
Reach both passive and active job candidates on the LinkedIn network.
The Additional Info section on a member's profIle indicates what type of messages they're open to receiving. This allows you to tailor your InMail messages to align your company's needs with the candidate's preferences.
Track the effectiveness of your messages to potential candidates.
The InMail Analytics page shows detailed information on the InMail messages you're sending out so that you can use data to help improve your outreach messaging and strategy.
Send InMail messages to anyone on LinkedIn, even if they don't have a Premium account.
Contact a LinkedIn member without knowing their email address.
All InMail messages have a reward when there's a response. You will receive an InMail credit for every sent InMail message that receives a response within 90 days of the send date.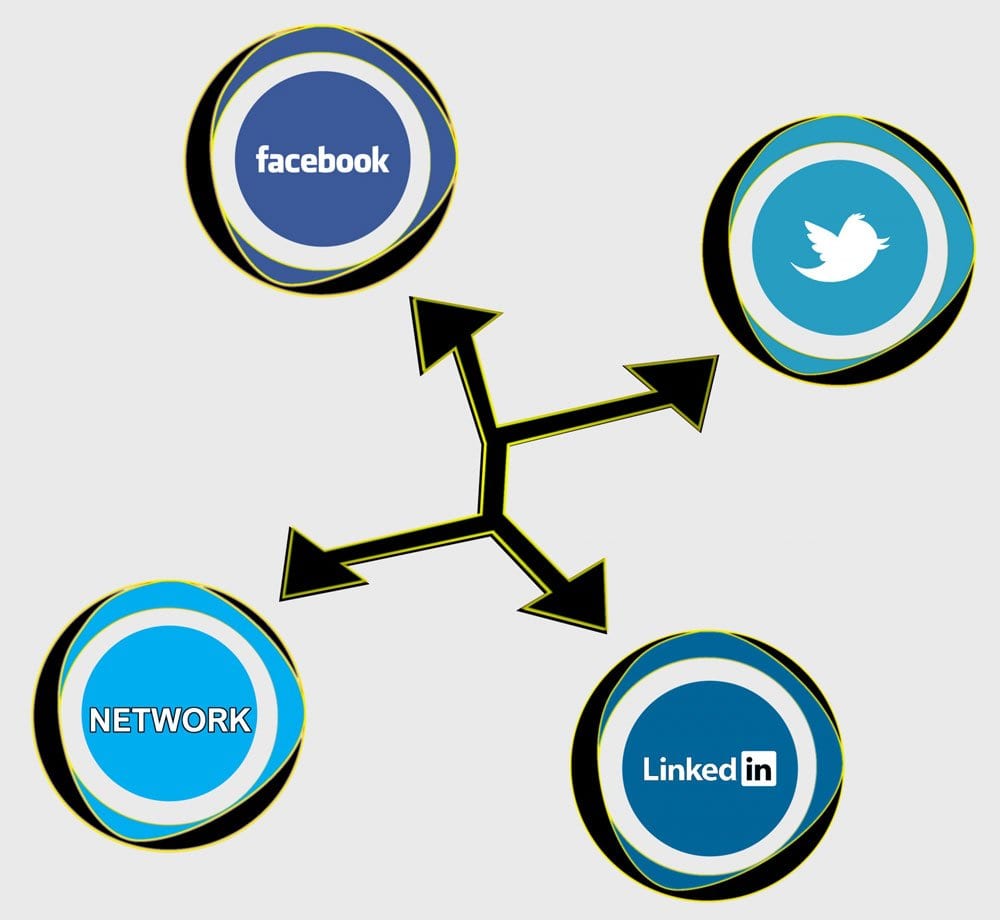 BONUS TIP: AVOID Promoted Feed Posts. Dollar for dollar, these posts are too expensive for the results you may generate. Expect to pay at least $2 per click, and often $5 or more per click. It's not cheap.
>> Twitter promote 
Twitter Promote Mode is an always-on promotion engine. As Andy and Becky seek to build their brand, Twitter Promote Mode grows their influence by automatically amplifying their message to a larger, interested audience, for a fat monthly fee. Instead of manually managing individual Twitter Ads campaigns, Promote Mode automates promotion of Andy and Becky's business Tweets and their account.
Tweets in these campaigns are clearly labeled as Promoted but are like regular Tweets in every other way. Internet users can retweet them, reply to them, like them, and more. Promoted Tweets appear in timelines, on profile pages, and on Tweet detail pages. This is a great way for Andy and Becky to set up a self-sustaining marketing campaign on Twitter for a set budget and with a limited time investment.

Bonus Tip: Twitter Ads do not have the option to create a multi-image tweet. However, you can create an organic tweet with multiple images and then in Twitter Ads you have the option to promote an already existing organic tweet in one of your campaigns.
>> instagram business 
According to eMarketer, the number of businesses leveraging Instagram for advertising continues to increase each year, and this number is likely to surpass other social media channels like Twitter by 2018. Instagram for Business uses the same powerful advertising tools as Facebook. That way, Andy and Becky can set up, run, and track campaigns the same way they do with Facebook ads.
To boost engagement and score more click-throughs with their Instagram ads, Andy and Becky need to avoid making their ads look like ads. Their audience is far more likely to respond to posts that look like natural content as opposed to blatant product promotion. Incorporating actual people into Instagram images and videos is critical; images that contain faces get 38% more likes than other types of content.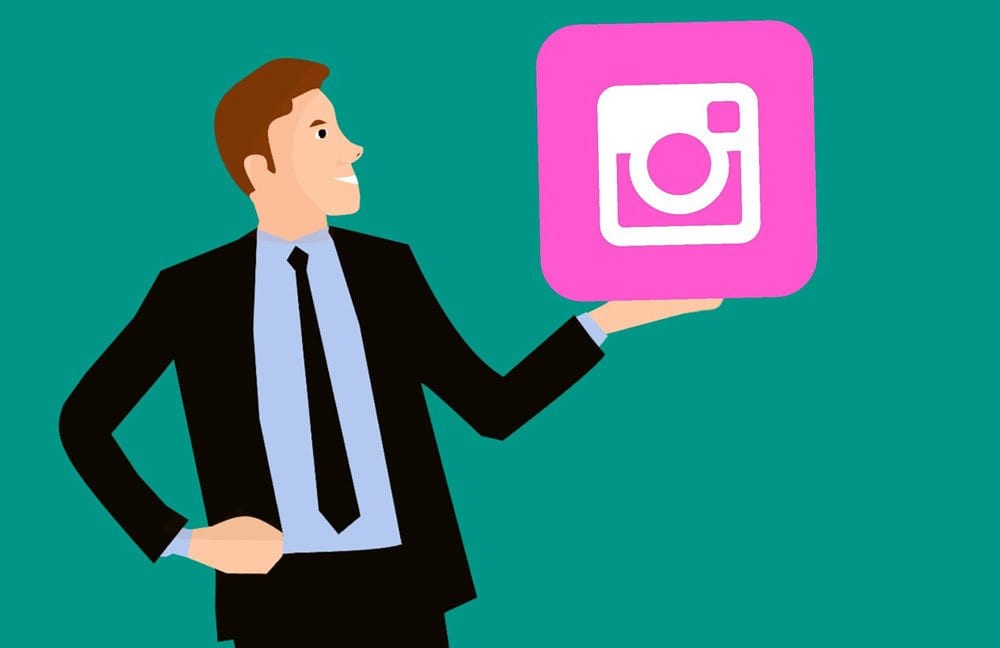 Bonus Tip: Instagram gives you one link space, so use it to your advantage. When you have a new product, blog post, or landing page to promote, insert the link in your bio and create posts with a call to action to click on the link in your biography.
>> pinterest for business 
Pinterest ads or Promoted Pins look like regular pins on Pinterest, but Andy and Becky must pay for their pins to be seen by more people. Approximately 73% of those who pin content say that content from brands makes the service more useful, and 61% admit to making a purchase after seeing a business's content.
Andy and Becky can use geographic targeting so their ad will only be shown to people in their specified area. Pinterest advertising can be pretty affordable depending on the topics and keywords Andy and Becky choose to use in their ads. Promoted Pins can sometimes have a snowball effect that will drive more visibility to a pin, even beyond what Andy and Becky have paid for.
Bonus Tip: Start with high-quality images that are clear and represent your brand well. Optimize individual Pins by adding keywords to the image file name and description. Other image optimization tips include:
Make Pins Twitter-friendly by adding a hashtag (#) to the image's alt attribute (further encourage cross-platform sharing by checking off the "Facebook" box)
Add a URL back to your site or specific product pages, depending on the image and what it represents
Limit the vertical height of the image to 5,000 pixels (those taller than 5,000 will require users to scroll down)
CONCLUSION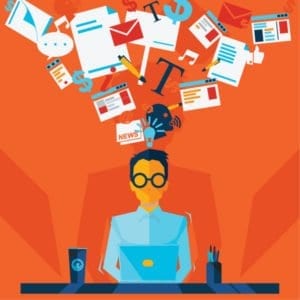 There is much involved with effective social media marketing and this white paper only skims the surface. Andy and Becky quickly saw they could spend more time managing their business social media accounts than they did actually running their business! Fortunately, they contacted the social media marketing experts at Infinity Marketing Group.
At Infinity Marketing Group, we don't just carry out orders, we are your personal trainers for marketing. You have ambition; we have a plan. You tell us what you wish to achieve, we design and implement a plan to get you there.
Why not call us at 303-834-7344, email us at info@infinitymgroup.com or fill out the contact form and take the first step to letting us revitalize your company's website?
We're happy to help!
J.C. Granger
CEO, Infinity Marketing Group
www.InfinityMGroup.com
How to Drive Leads Via Social Media